Carrie Smith named director of Student Care and Outreach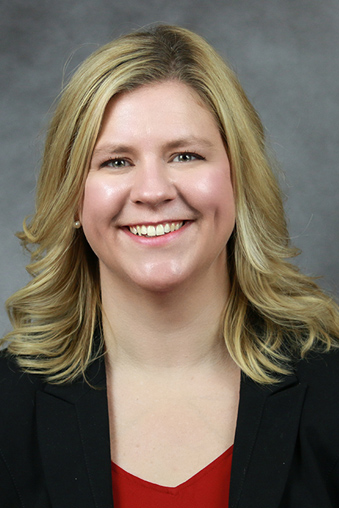 Athens, GA – Carrie Smith, assistant dean of students, is assuming new responsibilities related to Student Care and Outreach. Effective September 15, 2021, Dr. Smith will be the Assistant Deanof Students and Director of Student Care and Outreach (SCO).
In this new role, Smith will be responsible for the overall supervision of SCO and its services and staff, including an assistant director, Student Affairs case managers, and an administrative associate. In addition to continuing to serve on the Behavioral Assessment and Response Council (BARC), her new responsibilities will have her join the Student Affairs Leadership Team. As Assistant Dean of Students and Director of Student Care and Outreach, she will continue to report to Dr. Beau Seagraves, Associate Dean of Students.
"Carrie has played a significant role in the development and success of Student Care and Outreach over the last five years. I look forward to continuing to work with her as she takes on additional responsibilities to promote the long-term success of the department," Seagraves said.
Smith worked in corporate public relations at Fleishman-Hillard before returning to the field of education to serve as the assistant director of admissions at The Browning School. Prior to coming to UGA, she worked with graduate admissions, scholarship programming, and athletics at the University of Mississippi. She began her tenure at UGA as the student affairs case manager and currently serves as the President of the Higher Education Case Managers Association (HECMA).
"Throughout her time at UGA, Carrie has demonstrated outstanding leadership on campus and in the national landscape of higher education case management. I am pleased she will continue to promote the well-being and success of UGA students in this new role," said Dr. Bill McDonald, Dean of Students.
Smith holds a Ph.D. in college student personnel services from the University of Georgia, an M.Ed. in counselor education from the University of Mississippi, and a bachelor's degree in marketing from Mississippi State University.