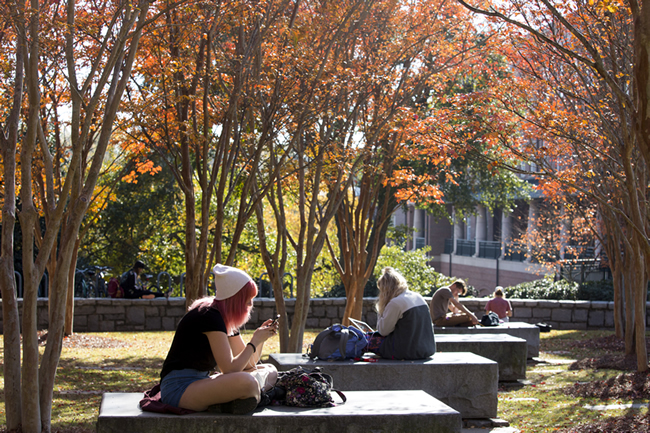 Creating Networks of Support
Student Care & Outreach gathers information about the student of concern and then addresses the student's presenting issues by creating a customized network of support, resources, and personnel that will help the student achieve their goals.
Student Care and Outreach informs faculty when a verified situation may affect a student's class attendance. Students are advised to reach out personally to their instructors to discuss absences and make-up options. Student Care and Outreach will also send instructor notifications to verify the hardship if appropriate documentation is provided. All final decisions about absences, make-up assignments, and accommodations are left to the discretion of each individual instructor.
The University of Georgia provides many resources to students, but oftentimes locating and navigating these resources can be a difficult process. Student Care and Outreach works to proactively provide information and resources to students, faculty, staff, parents, and other stakeholders. Through information sharing and collaboration across campus, Student Care and Outreach seeks to support student's overall growth and achievement at UGA.
Student Care and Outreach provides support in the event of a student death. Student Care and Outreach assists family and friends of the deceased student, as well as informing faculty, the student's college, the administration, and other offices on campus. Resources are provided to individuals impacted by the student death.